Are Your Retentions At Risk?
Post the construction boom, profit margins for builders and developers have come back down to earth, slimmer than ever.
Developers and builders are looking at ways they can more profitably grow in 2021, and the spotlight is shining on areas previously overlooked.
But there's a new opportunity cost in town, and it's called Retentions.
Tied to the Defects Liability Period (DLP), these monies sit in the balance sheets of many of the major builders in Australia – and can amount to several hundred million dollars.
If anything should prevent release of retentions, it can have a serious impact on the bottom line, growth, and even survival of the company.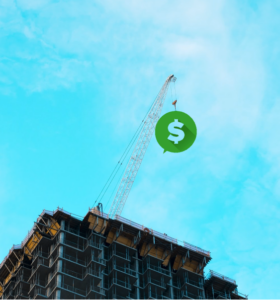 So, as we come up to reporting season, it's worth a review in terms of how you can ensure your projects are tracking, so that you can turn this into cash flow for future projects – the lifeblood of your business.
Progressive management: The devil is quite literally, in the detail
As with most contractual obligations, the DLP is both a legislated and fixed period of up to two years, which should limit risk. But it doesn't entirely do that.
These funds are held until a project is contractually fulfilled, as defined by the Defects Liability Period.
But as any project manager will attest to, the fact remains that projects never quite go 100% to plan – particularly with all of the risks and uncertainties inherent in the construction industry.
It's down to how this process is managed, and most construction companies would rate themselves fairly low on the scale of success, admitting that managing the post-construction DLP period is challenging, for several reasons.
Often characterised as 'dysfunctional' due to the range of stakeholders, the DLP features a new, powerful (and discerning) stakeholder: The property owner or customer.
The new owner adds a new layer of complexity as they are keen to spot any and all defects no matter how subjective – prior to the end of the DLP.
Add to this, the myriad of stakeholders involved in the process, together with oversight by mainly customer service staff, one can see how rectifying defects can easily become a convoluted, disorganised and litigious process – if it's not managed well, and progressively through this period.
The bottom line? Closing defects can drag on long past the release date, costing your business money and reputation.
Are your retentions receivables on track for 2021?
So, what can you do?
The key is to ensure that those funds are released on time and mitigating the risk of them not being released at all.
To review your own Retention risk, the first steps are:
Review your processes and accountabilities – who is leading your team to drive outcomes, not just outputs on a spreadsheet
Is there proper documentation (evidence) in your system that is compliant for proof of defect resolution
Check that your timelines allow for dispute resolution and rectification well before the end of the DLP
There is always 'the problem child' in any construction business. But don't lose hope, these Problem Jobs can be turned around, even in the later stages of the DLP.
Now is the time to identify these and get on top of them.
After all, delays and disputes can cause serious loss or delays in retention releases, holding up cash flow – capital that could be freed up for other projects and to grow the business.
Above all, efficient defect resolution means customer satisfaction – and for both builder and developer, this is the key to winning more projects, and profitable growth.
If you're concerned about how your retentions are tracking, and for a quote to help you complete your "Problem Job", contact Chris Polin at DLP Manager, cpolin@dlpmanager.com