Save 80% on your post construction costs Get the FREE independent report
The post construction phase of your building project should be easy,
so that your team can move on to the next revenue-generating project.
Instead, it's a long, complex process and slows down teams,
customers, growth and profit.
It's time to arm your teams with fit-for-purpose tools
to maximise efficiencies and grow your profit margin.
We show you how to digitise your post construction operations
in our new independent report.
GET THE REPORT EVERY C-SUITE EXECUTIVE NEEDS: Digitising Post Construction A cost benefit analysis and usable financial model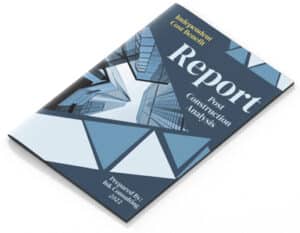 The Problem
Post construction is unique – it's the customer-facing phase of construction, where an empowered consumer reports defects under warranty – and these are in the thousands, over years.
Managing this process by spreadsheet is slow and ineffective. And the longer your team spends managing a completed project, the more your profits erode.
Excel and generic systems are the industry standard. But they don't drive outcomes, and they can't manage the complexity of thousands of defects, owner expectations, external contractors, documents, timelines, data and sign offs.
An independent study of three projects of varying sizes, revealed that over the first 12 months, customers escalate issues and subcontractor management, resulting in a whopping 12% of senior management time diverted by 'stepping in' and oftentimes – over top – of customer care teams to mediate poor communication, outcomes or delays.
Over the multi-year warranty period, a poorly managed project can cost construction companies on average, almost a quarter of their profit margin.
When you compare this to the digitised process using DLP Manager, the results are outstanding. And when you get into the detail, it just makes sense.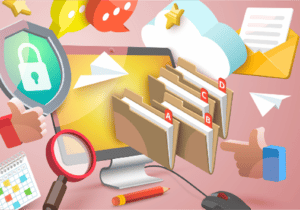 The Solution: Grow Your Profit and Reputation
The financial modelling shows that based on an average profit of 4%, using a customer-centric system like DLP Manager boosted profit by an impressive 22%, and an 80% cost savings of overall post construction management.
Make the post construction phase a win-win with customers, by building your reputation and your bottom line – at the same time, with DLP Manager.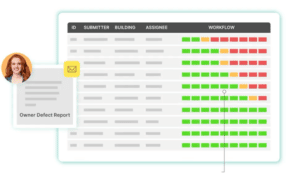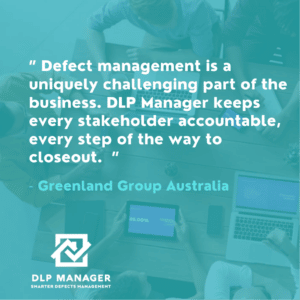 Contact us today to discuss your needs
Get the usable Financial Model to see how it could transform your post construction management.