How the construction industry can emerge stronger post COVID-19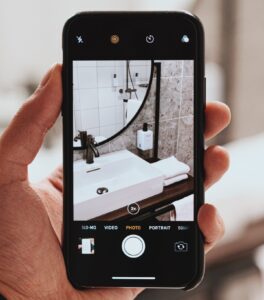 The construction boom triggered many changes. Buildings went up faster, using sub optimal materials occasionally, and the industry bore the brunt of this.
Cladding and major defects became a legal battlefield, testing the reputations of builders and developers.
The industry is now facing the economic fallout of the COVID-19 crisis, magnifying the housing cost and affordability issue.
At the same time, there may be a saviour on the rise, in the form of digitisation, powered by an innovative start-up community who are exploring and exploiting opportunities to disrupt the industry by bringing new technologies to the industry.
In Mckinsey's "The Next Normal in Construction" report, one of the key factors shaping the world's largest ecosystem is digitisation of construction and production processes.
So, could digital transformation be a saviour at the right time and place for the construction industry?
We're seeing more drones, more robots and AR entering the mainstream.
And large scale, high profile global projects, such as the Dubai Mall and Dubai Opera – showcase just how tools and techniques such as Building Information Modelling (BIM) and Prefabrication – work for accuracy, collaboration and eco-friendliness.
Yet, some of the so-called 'back office' processes are still languishing in their old, inefficient ways, and are ripe for disruption.
Chris Polin launched DLP Manager is working with construction and development firms to help them get small post-construction defects under control, in an industry were there are so many moving parts.
"Digitising workflows involving multiple stakeholders is a tricky business," says Polin, "but there is high demand for the IoT to enable processes involving diverse stakeholders, materials and sub-contractors to talk to a central platform in seamless real-time."
Mckinsey concludes that transformation will take time, but that the COVID-19 crisis will accelerate change.
The fact remains, digital disruption of products and processes is being welcomed. And it will pick up pace as a significant driver in enabling better collaboration, greater control of the value chain and a shift toward more data-driven decision making.
Savvier developers and builders know that not only are profits at stake here, but reputations too.